Amplify It Music Mixer
✖ EXPERIENTIAL IN-STORE
The brief from Verizon was simple: Give customers a unique way to demo the headphones that they sell in-store.
Our answer was the Amplify It Music Mixer – an interactive music and video experience that let users play sound engineer by isolating and combining different musical performances, ultimately creating their own unique mix of an original song and an accompanying music video.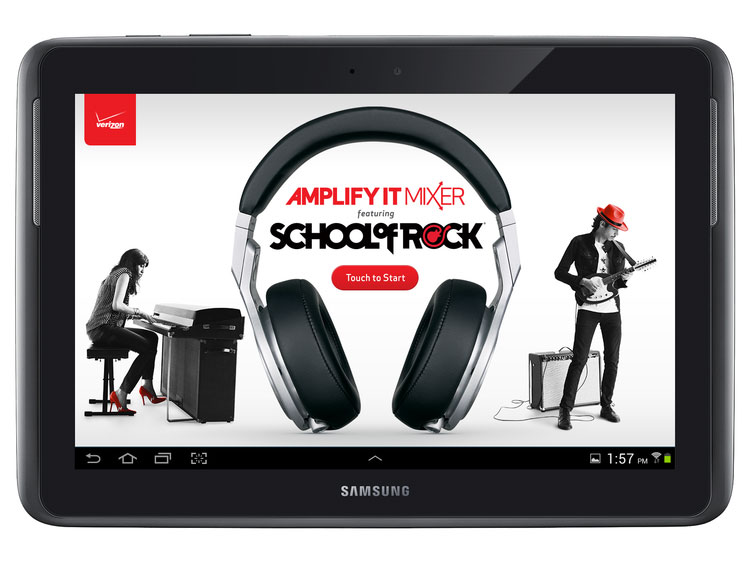 Splash screen
Interaction screen
We filmed six musicians with commercial director Steve Fuller, cutting them into highly stylized and unique single-instrument music videos that were matched to their corresponding audio track. While mixing their song, a user could choose from an array of both standard and more unusual musicians, including an electric mandolin player and a beat-boxing flutist. Users experimented with the app to find their perfect mix, while the music video component changed in real time, synced to the music. The experience was showcased on a massive LCD wall for anyone in the store to see.
CASE STUDY
---